Christmas is fast approaching, let its magic enter your home by offering a gift to your loved ones or partner. We never get tired of living the same tune, the same story, but the magic settles every year in front of our door. Whatever our destination, it is there. And it always comes with a little present that warms our hearts. This year Senegalndiaye accompanies you for the choice of your gifts by unearthing interesting places.
For women
Why not a watch from Mathydy? A new, simple and chic accessory that defines you. Yes Mathydy is the new Senegalese brand of very classy watches that many women r
dream of wearing. Luxury watches bearing the rare names of our dear African heritage, that's what awaits you if you walk through the doors of this ambitious couple Mathy and Ydy. You want to offer a gift to your friend or sister, the Linguère will be perfect for her, if she likes sobriety and discreet colors, Winnie is the watch for her. Makeda and Dior have a guaranteed surprise effect. For more information visit their website at www.mathydy.com and you will be pleasantly surprised.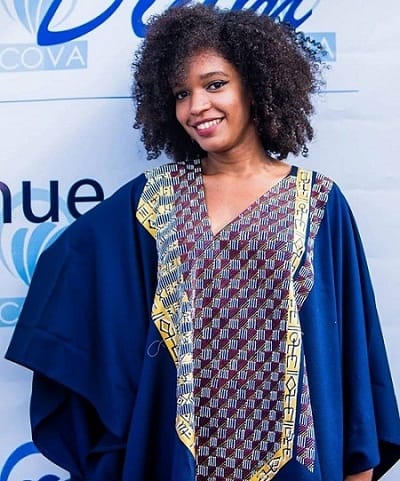 If she is a fan of fashion, think about giving her something more original and artistic like an outfit from COVA. The shop that perfectly understands your tastes, puts you on the table very modern African outfits to go everywhere. Very trendy women's models are at COVA boutique. To place an order call 77 445 54 85 or send an email to cova@groupecova.com.
We always appreciate an outfit over accessories. Yes, a beautiful neutral, tricolor watch or a discreet bracelet fitted to a manly wrist always brings out the class of his Lacoste or the color of his eyes. So why not a little gift to your darling. Only the problem is that the crowds of the shops tire us, and far from us the idea to go there.
No worries, one click, a small gift it's on Yellow who evolves in the field of fashion. he created his own brand in 2018 which aims to promote local consumption through products and accessories such as: computer bags, backpacks, handbags, travel bags, bananas, schoolbags etc… Thus, to successfully promote local consumption, he uses well-colored and very stylish African fabrics such as wax, woodin, or bogolan patched with leather, semi-leather or din; which makes the bags very chic with durable use
And you ? Tell us in the comments your best gift ideas!