With us the traditional outfit has a particular meaning, usual it is put on with pride, modernized, it is worn with charm. In Senegal, fashion design has experienced a real boom in recent years and very talented and creative young entrepreneurs immerse us in this world of Sagnse. stylists Senegalese who have nothing to envy to the high fashion houses. Find out on this article a Sabad'or by NgorBatchev very Cova.
cova
We no longer present it, because it is well known to fans of Sangnse. COVA always goes there with elegance. Created for more than three years, the local brand of creation of purely African clothing is always in this dynamic of linking tradition and modernity. By combining waxx, Bogolan, end-to-end and basin, Cova makes very original haute couture outfits. Oh yes not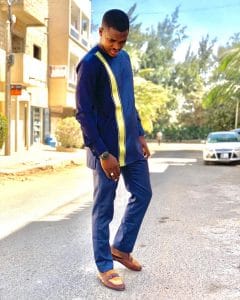 of simplicity, it is for the weak. Quality service and speed in orders, the brand has performed a lot to the delight of its loyal customers. Cova is always a service adapted to the image of the customer. Clothing for men, women and children at a very reasonable price varying between 30,000fcfa and 95,000fcfa. Whatever your need, you will have several types of clothing, grouped into several collections (Adorn, Yorodehe, JUA, Kor, TAB), which will marry your fashion to your desires. The fashion house is open from 9 a.m. to 8 p.m. at Rue 13 Dakar. For more info call on : 77 445 54 85 or go to his website http://www.shop.groupecova.com/. The house is also very responsive on social networks: https://www.facebook.com/Cova.sn/  https://www.instagram.com/cova.sn/
[whatsapp_button id="24471″]
NgorBachev
The DressCode style is also well appreciated at NgorBatchev, a fashion house that has established itself through its creativity and its taste for elegance. Very dynamic, the house offers you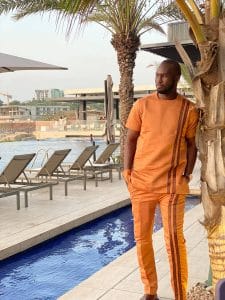 all the trends of the moment: African and modern costumes made to measure in two or three pieces from only 60,000fcfa. Men or women you will always have outfits to wear for any occasion, just take a look at the showroom. To order call +221 77 502 37 52/ +221 77 108 54 31, or go to the Showrooms located at HLM5 not far from the police and at Les Mamelles. Deliveries are made worldwide by DHL. Apart from calls, NgorBatchev Dress Code customer service is available on social networks: https://www.instagram.com/ngorbatchev/  https://www.facebook.com/Tchiof/ 
Sabad'or
You also have the fashion house Sabad'or, the brand that turns your fabric into gold. Recently, Sabad'or knows how to hold the scissors very well when it comes to creating traditional men's outfits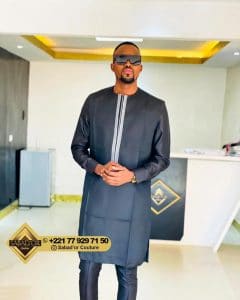 and modern and authentic women. Collections of large boubous, and African costumes made with very good quality fabrics (basin linen, end-on-end). For prices; they vary vary between 40,000 fcfa to 90,000 fcfa. Find the Sabad'or showrooms at the Ouakam roundabout opposite the Blanche Neige glacier or at Les Mamelles not far from the Dem Dikk terminus. For all orders, the house can be reached at 77 929 71 50/77 209 70 78 or send a message on their Facebook page: https://www.facebook.com/SabadorCouture.
Don't hesitate, the new traditional-modern style of our young designers will make you want to conquer the world.
Find all our articles on our blog