Saly, station balnéaire prisée du Sénégal, offre aux visiteurs bien plus que de magnifiques plages. Parmi les activités à ne pas manquer, le quad se positionne en tête de liste pour les amateurs de sensations fortes.
Nichée entre l'océan Atlantique et la réserve de Bandia, Saly se révèle être le terrain de jeu idéal pour cette aventure palpitante. Sur votre quad tout-terrain, vous explorerez des paysages variés allant des dunes sablonneuses aux pistes côtières. L'excitation de rouler à travers des sentiers pittoresques et des villages typiques ajoute une dimension culturelle à cette expérience unique.
Que vous soyez débutant ou pilote chevronné, les agences comme Sénégal Raid Evasion proposent des circuits adaptés à tous les niveaux. Des guides expérimentés vous accompagneront tout au long de votre excursion pour vous garantir une pratique sécurisée et divertissante.
The formulas offered by senegal raid evasion 
Vous avez plusieurs formules à votre disposition pour un tour en buggy ou quad à Saly. En effet, vous pouvez faire vos choix selon vos envies.
Short tour formula – Price 15000 FCFA
Si vous cherchez une promenade rapide à travers les dunes, cette excursion est faite pour vous. Les guides vous emmèneront faire un tour en buggy ou en quad a Saly afin que vous puissiez avoir un aperçu de l'environnement. Vous pourrez voir comment les dunes s'étendent à l'infini et comment elles changent selon l'heure de la journée.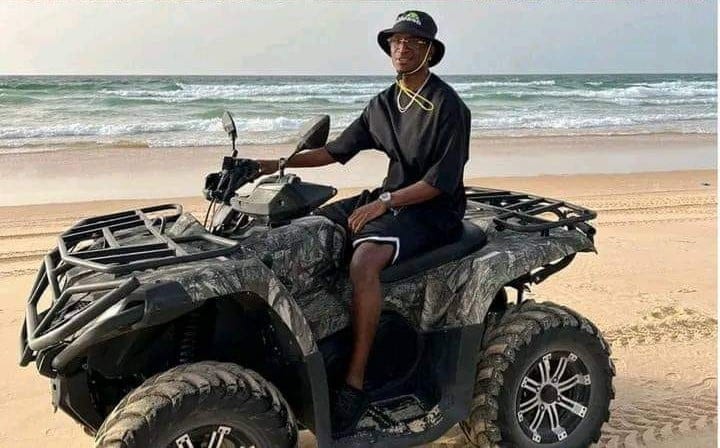 Grand tour formula – Price 25000 FCFA
If you want to be comfortable and enjoy motorized car rides, this package is for you. You will have the chance to discover the famous Paris-Dakar track. In addition, you can also discover the filaos and the roads of Niague.
You can choose one activity or several if you want to spend more time. The hikers will take care of all your needs!

Half-day formula 
Cette formule est beaucoup plus complète que les deux autres. En effet, avant de commencer votre périple, vous aurez 15 minutes pour vous préparer. Pendant ce temps, les guides vous expliqueront ce que vous devez faire. C'est aussi le moment de vous équiper. La balade vous permet de bénéficier d'un large tour au niveau de saly. L'incursion sera accompagnée d'une découverte de la gastronomie et vous bénéficierez aussi d'une piscine magnifique. Alors n'oubliez pas d'apporter votre appétit !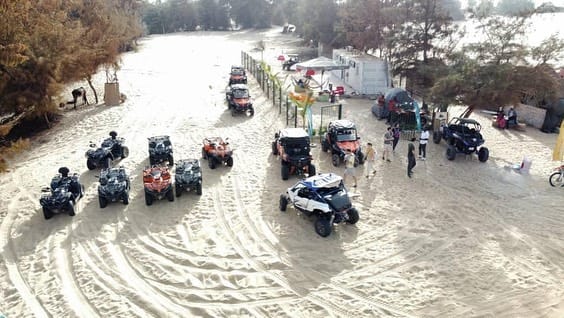 Personalized formula
Vous pouvez personnaliser votre voyage en famille ou en couple. En effet, vous pouvez faire un tour en buggy ou quad à saly en groupe, c'est vous proposer ce que vous voulez dans cette formule.
Faire un tour en buggy ou quad à saly, les 4 roues proposées
There are many vehicles on offer. They will meet your expectations. You will find light, but also robust all-terrain 4-wheelers. You can choose the following models:
CFORCE 450: this vehicle combines power and manoeuvrability, it can brave all terrains. It will meet your expectations
UFORCE 550: This vehicle is a real off-road machine that adapts to all tracks. She can take shocks
CFORCE 550: this 4-wheeler has a modern design, it is associated with a robust 495 cc engine
The different tracks
You have the choice between different tracks, each with a different type of terrain and configuration. Indeed, you can make the choice according to your desires. You can choose between:
The beach: you will enjoy the natural air and breathtaking views
Beaten yards allow you to travel through steep dunes and trees
The tours vary in terrain and layout, allowing you to choose between different types of experiences. These routes come with breathtaking views and natural air.
Faire un tour en buggy ou quad à saly n'a jamais été aussi facile. Il n'y a vraiment pas de meilleur moyen de sentir la brise dans vos cheveux et en admirant le paysage spectaculaire qui vous entoure.  Maintenant, c'est à vous de jouer. Vous pouvez faire vos balades en toute sécurité.
Find all our articles on our blog