Make night classes don't improvise. You have to prepare for it. Indeed, it requires reorganization and new habits. In addition, it is necessary to know the schools that offer this type of education. But also the courses that can be done in evening classes. Discover in this article the evening courses in Dakar.
What courses are offered in evening classes in Dakar?
The evening courses in Dakar are not limited to reinforcement and refresher courses. Indeed, you can follow an integral training course in the evening from the license to the master. In addition, it will allow you to have your day and grow professionally. Here is a list of training you can do in evening classes in Dakar:
Management
Marketing and communication
Computing
Network administration
Bank and insurance
Accountability
Audiovisual
Multimedia
The cost of evening courses in Dakar
The prices of evening courses in Dakar depend on the schools and the type of course. Indeed, often the price of training in evening classes is higher than daytime classes.
ESTM (Higher School of Technology and Management)
The Higher School of Technology and Management ESTM is also well known in the IT and digital world for having trained engineers and Management Specialists. It is one of the best private schools in initial and continuous IT training. The school also offers distance learning courses, if the idea crosses your mind to follow two courses at the same time in two different institutes. ESTM issues PMP certificates, Scrum Masters, CAPMs. The estm offers training in the following sectors:
Masters in Science and Technology:
– Telecommunications and networks (evening classes)
– Software engineering and network administration (evening classes)
– Information systems security (evening class)
– Electronic banking and secure transactions (evening classes)
– Electrical systems and renewable energies (evening classes)
– Big data (evening class)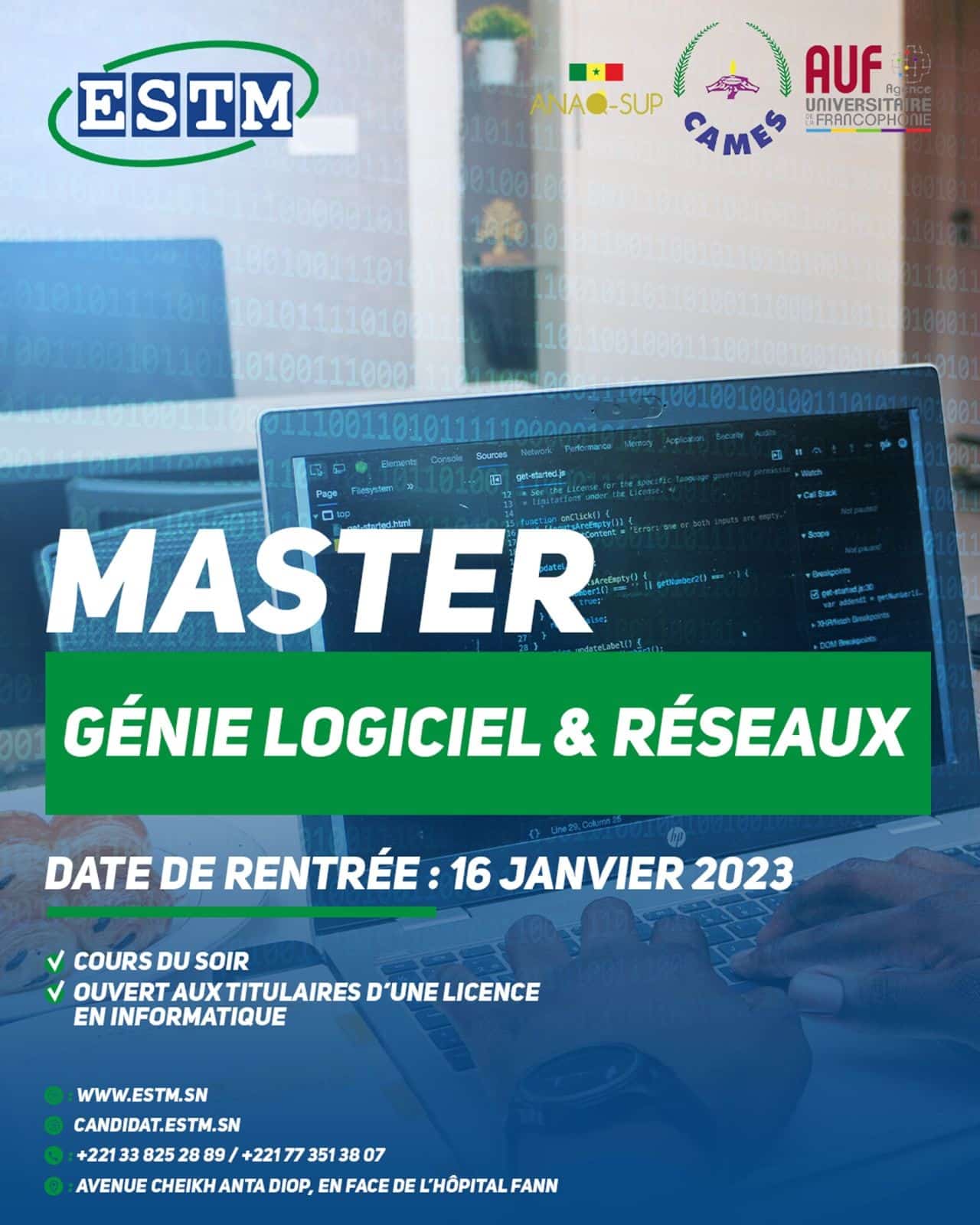 Masters in Management-Communication:
– International business project manager (daily course)
– Project management and innovation (evening classes)
– Human Resources Engineering (evening class)
– Marketing-Communication (evening class)
– Finance-Accounting (evening classes)
Professional licenses
– Telecommunications – Networks
– Software and network engineering
– Electrical engineering and renewable energies
their website: www.estm.sn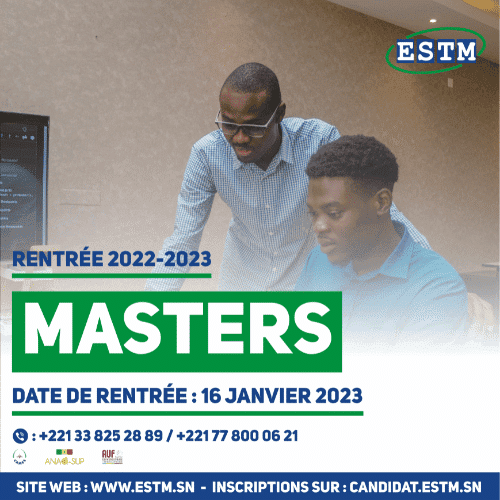 The example of ESP
The École Supérieure Polytechnique de Dakar offers undergraduate training. Indeed, they exist in day and evening classes. However, the rates are different.
The annual cost for day courses in electrical distribution and automation is 1,260,000 CFA francs, including 220,000 CFA francs as registration and 130,000 CFA francs as a monthly payment spread over 8 months. While evening classes are billed at 1,360,000 CFA francs. In addition, the 240,000 F CFA are recorded as the registration and 140,000 F CFA as the monthly installment over 8 months.
List of training schools offering evening classes in Dakar
There are many training schools that offer evening classes in Dakar. Indeed, you can choose your institute according to the type of course you like.
Evening class training at Supdeco
Supdeco offers a wide range of evening courses. Indeed, these courses allow you to obtain a diploma recognized in Senegal and elsewhere.
The school provides evening training in:
Executive Bachelor is in management.
Management
Bachelor in International Business
Bachelor in communication and digital business
Marketing and business development, etc.
Executive Master in Business
Executive Master in Engineering
The school is located on avenue Faidherbe BP 21354 in Dakar. However, for registration details, visit their website www.supdeco.sn.
ENSUP Africa
The school offers evening classes in BTS, license and master. Indeed, all of their courses can be done in the evening, during the day or in e-learning. In addition, you can do your course there according to your schedule. It offers in the evening course:
A degree in marketing and communication
In management
License in banking, finance and insurance
Degree in taxation
The school is located at Liberté 6 extensions near Camp Leclerc. Also, you can have more information on the spot.
Polytechnic School of Dakar
ESP gives you the opportunity to do evening classes. Indeed, you can take an engineering degree in construction technology or a professional degree in electrical distribution and automation. The course lasts 3 years.
Evening courses in Dakar allow you to manage your time. Indeed, you can work and follow your studies at the same time. Also note that most training schools provide evening classes from license 3.
Find all our articles on our blog